Haus+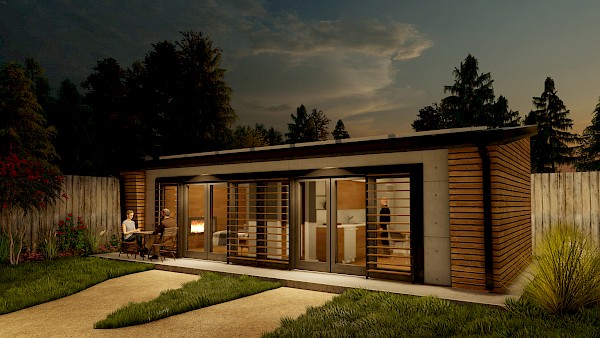 Now, building a gorgeous second unit in your backyard quick, easy, and affordable!
HAUS+ makes building a second unit as easy as online shopping, and our in-house financing puts our beautiful units within reach of millions. All our customers have to do is configure their unit online, place their order, and kick back. We take care of everything else, including permitting, site work, and construction. For customers who want the full concierge experience, we also take care of landscaping, furnishing, and even maintenance!
Our unique and innovative building system cuts construction time by up to 80% and gives us the opportunity to operate in places our competitors can't, while allowing us to offer the most sustainable units on the market. But more important than our product is the enduring relationship we build with each customer. HAUS+ believes in old-school customer service, and our mission is to solve problems for people. We are guided by four major values—honesty, advocacy, understanding, and service—and we're still there for our customers even after we hand them the keys. Taken together, our units, service, and values form the unique and comprehensive solution that allows us to take on the big problems: the housing crisis, aging in place, the affordability crisis, even climate change. This is how HAUS+ is letting homeowners unlock their property's potential like never before.
Corte Madera, CA 94925

Website: http://hausplusco.com
Email: info@hausplusco.com
Phone: (415) 272-6132

---
Next: Heal My Eyes Optometry
Previous: Harte of Chiropractic